Starlight Xpress Midi filter wheel with OAG
You will earn
475
points with this purchase
Starlight Xpress Midi filter wheel with OAG
The Midi filter wheel with off-axis guide prism is a compact solution for mobile setups, or where the lightest possible wheel and guider are required. The wheel is USB controlled and powered, with either 7 or 5 filter positions depending on the size of the filters, and the OAG is pre-set to be close to par-focal with most SX cameras. The Lodestar X2 or UltraStar guide cameras are an ideal match to the OAG pick-off tube.
Specification
The Midi filter wheel uses the same control protocol as the smaller SX wheel and has both USB and serial inputs. The entire electronic assembly is USB powered and does not need an external power supply. (the serial input does require a small PP3 style battery, if this is used).
Overall dimensions:
Diameter: 190mm (7.5 inches)
Thickness between input and output adaptors: 37mm (1.46 inches)
Weight: 0.8kg (2 pounds)
Carousel Options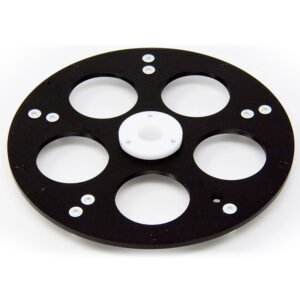 Several carousel options are available, as follows:
1.25″ x 7 Positions
36mm Unmounted Filter x 7 Positions
2″ x 5 Positions
50.8″ x 5 Positions
Adapter Options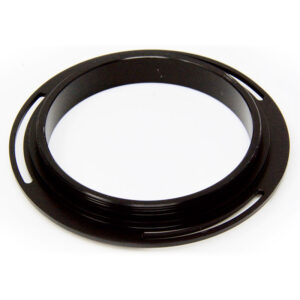 The standard output adaptor ring is a male T-thread (M42 x 0.75mm) threaded version, intended for coupling to an TRIUS PRO series camera such as the PRO-694 or PRO-814, but alternatives are also available. On the input side (telescope) there is a female T-thread (M42 x 0.75mm) adapter supplied with the MIDI filter wheel.
Available additional adapters:
Female T-thread
Male T-thread
Female SCT
Male SCT
Female 48mm
Male 48mm
Female 52mm
Male 52mm
Female 54mm
Male 54mm
Female 56mm
Male 56mm
Male 72mm
Own this product? Let us know what you think.
| | |
| --- | --- |
| Brand | Starlight Xpress |
| Condition | New |
| Product Code | 120-0004n |