Starlight Xpress TRIUS PRO-36 CCD Camera (Mono)
Image area: 36.3mm (Horizontal) x 24.2mm (Vertical) Pixel size: 7.4uM x 7.4uM, Image format: 4904 x 3280 pixels
You will earn
4800
points with this purchase
Starlight Xpress TRIUS PRO-36 CCD Camera (Mono)
Description
Large, high resolution Truesense CCD chip, with 16,085,120 x 7.4uM square pixels in a 36.3 x 24.2mm array.
Low dark signal – Dark frames not necessary for most of the brighter deep sky objects.
Anti-blooming with minimal effect on linearity and no lost active area.
Built-in super high speed USB 2.0 interface for approx. 10 second downloads.
High sensitivity, approx. 52% QE at peak (green light), 31% at H alpha.
Back focal distance 17mm +/-1mm.
Built-in 3 port powered USB hub.
Single USB cable control for all features – get rid of that dangerous cable tangle!
Only ONE computer needed to control all of the devices and functions
Very low power consumption. Less than 1.0 amps at 12v DC – 12VA at 110v or 240v AC
Compact and lightweight – only 118mm in diameter x 102mm long – less than 850 grams load on the telescope.
72 x 1mm input thread, compatible with Takahashi FSQ106 etc.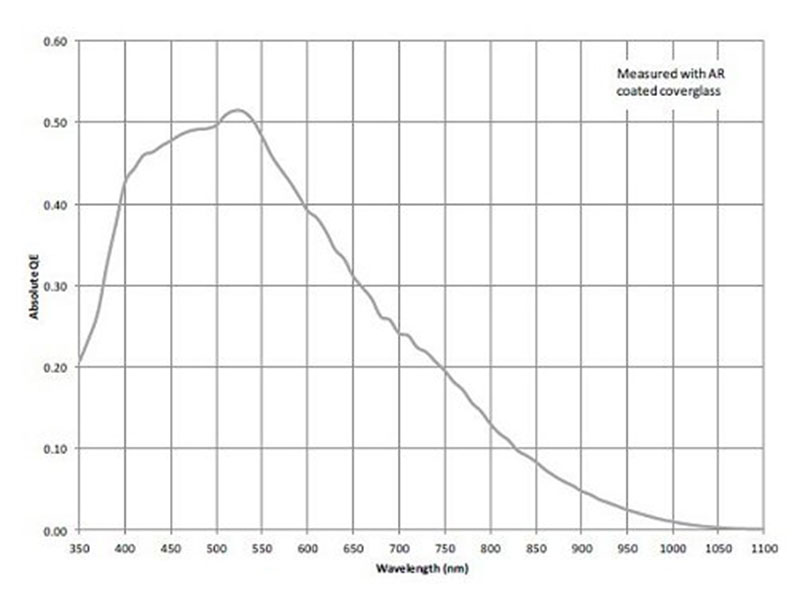 The SX-36 camera is one of the largest in the SX line of Truesense CCD based imagers. We have used a two stage Peltier cooler for efficient CCD cooling, and a high-speed USB2 interface circuit for a short download time. The fast download minimises the visibility of bias frame artefacts, such as hot columns and the top to bottom gradient that is commonly seen on such chips.
Specification
CCD type: Truesense KAI16070M interline CCD with low dark current and vertical anti-blooming.
CCD Full resolution Pixel data: Pixel size: 7.4uM x 7.4uM, Image format: 4904 x 3280 pixels
CCD Image area: 36.3mm (Horizontal) x 24.2mm (Vertical).
CCD quality: Grade 2 available at this time.
Spectral Response: QE max at 540nM (~52%), 30% at 375nM and 660nM.
Readout Noise: Less than 12 electrons RMS – typically only 9 electrons.
Full-well capacity: Greater than 40,000 e- (unbinned)
Anti-blooming: Overload margin greater than 1000x.
Dark current: Dark frame saturation time greater than 10 hours. Less than 0.05 electrons/second @ -20C chip temperature.
Data format: 16 bits.
System gain: 0.4 electrons per ADU
Computer Interface: Built-in USB 2.0 compatible interface.
Image download time: Typically 10 seconds at full resolution using USB 2.0.
Power requirements: 115VAC / 240VAC @ 12VA, or 12VDC @ 750mA max.
Cooling system: Regulated constant current cooling supply with three stage thermoelectric cooler to give a CCD temperature of approximately -37C below ambient.
Size: 118 x 102mm black anodised aluminium barrel with 72 x 1mm thread at the CCD window end & input/output plugs at rear. CCD alignment screws are provided for setting the chip parallel to the focal plane.
Weight: approx. 1100g.
Own this product? Let us know what you think.
| | |
| --- | --- |
| Brand | Starlight Xpress |
| Condition | New |
| Product Code | 100-0070 |