Unistellar eVscope eQuinox Smart Telescope
Product code:
eVscope-eQuinox
You will earn
2599
points with this purchase
Unistellar eVscope eQuinox Smart Telescope
eVscope eQuinox
Discover the thrill of outer space with the Unistellar eQuinox
With the eVscope eQuinox—the world's newest, most powerful digital telescope—you can enjoy the beauty of deep space, protect the planet against near-earth asteroids, conduct hands-on science, and so much more. All with one smart, fast, portable, connected device.
No advanced training is required to begin your eQuinox outer space adventure. Novices and pros alike can grow their space discoveries and science skills, using one powerful, portable smart device.
Integrated Intelligent Image Processing & Light Pollution Reduction

Autonomous Field Detection for set-up time under 1 minute

On-board computer with 35h of observation storage capacity for science missions

Motorized alt-az mount

Sturdy tripod with extendable legs and integrated level

Built-in battery with up to 12 hours battery life

App with 5.000+ objects catalogue and its future updates – available on iOS and Android systems (min requirement iOS 12 or Android 6, with touchscreen, GPS and Wi-Fi)

No eyepiece – up to 10 devices can connect at once, for a social observing experience.

Unistellar Network membership
Also, we'd recommend to watch these Video Tutorials:
1. How to setup your eVscope eQuinox
2. Welcome to 1.3 Unistellar App
3. How to optimise your observations with the right settings
4. How to find all the targets you are looking for
Experience the beauty of outer space
The eVscope eQuinox is also a smart, dynamic scientific tool. Starting on day 1, you can conduct valuable space science with astronomers from the SETI Institute and other institutions. Protect Earth by detecting a hazardous asteroid. Discover and confirm the existence of a hot Jupiter around a distant star. Uncover the mysteries of a comet or supernova.
As part of the Unistellar Network, eQuinox users get to exchange in dialogue with professional astronomers and space aficionados. Hear about projections, plan observations, get help capturing a target, and receive actionable tips for collecting and submitting data. Learn about light curves and data modelling, have your observations confirmed, and see your data put into action through charts, visuals and 3D prints.
eVscope eQuinox, an unmatched mix of speed, convenience and power.
The eQuinox can be set up in a few seconds, and, within minutes, you can explore numerous deep-space objects. Observe and navigate space using any smartphone or tablet (even if your device is outside, while you enjoy the cosy comforts of home). Easily share your experience with others: Up to 10 people at once can observe space while their smartphone or tablet is connected to the eQuinox.
Discover the eVscope eQuinox
Enhanced Vision - 100x more powerful than a regular telescope
Enhanced Vision is patented proprietary technology that allows a live observation of faint objects thanks to the live accumulation of the light we receive from them. Galaxies, nebulae and comets finally become visible, colourful and detailed.
Depending on observing conditions (light pollution, moon phase, weather, etc…) and the objects you are pointing, it can take from a few seconds to several tens of seconds for you to start seeing the beautiful colours and shapes of galaxies and nebulae normally invisible, even through the eyepiece of a large conventional telescope.
Smart Light Pollution Reduction - urban space-lovers to finally enjoy astronomy.
Light pollution renders celestial objects invisible to the human eye and conventional 'direct-view' telescopes, because the human brain cannot filter, process and prioritize light sources. Even cameras and computers are challenged by light pollution, which creates "noise" on images, blurs objects and distorts shapes. It can be challenging or impossible to create crisp, beautiful images when you are faced with light pollution.
Unistellar's proprietary software mitigates the impact of light pollution and allows for distant objects to be observed in crisp detail, even from bright inner-city environments. For each observation, Unistellar's technology swiftly identifies background light, then automatically filters and removes this unwanted light, delivering the best possible image parameters and results. Users benefit from more precise images with better contrasts and colors, regardless of the level of brightness of the sky (urban light pollution, moonlight).
Citizen Science - Conduct Space Science with Your Unistellar Crew
The Unistellar Network is the first global community of citizen astronomers, 5 000 strong and counting. With every new user comes a new citizen scientist, fuelling Unistellar's evermore powerful global array of connected telescopes, each capable of delivering scientifically valuable observations. Partnership with the SETI Institute.
A dedicated app, mission control for your outer space explorations
With the push of a button and tap of the app, your eQuinox recommends the most spectacular targets and launches into deep-space observations, in minutes.
With a catalogue of over 5 000 objects to choose from, use the app to learn about and identify cosmic objects, including which objects are ideal for viewing from your location. Save and share your experience with others – in person or virtually – with your connected tech.
The Unistellar app provides captivating educational content and automates your observing experience, so that novices can enjoy their device right away. The app also offers manual controls for advanced users.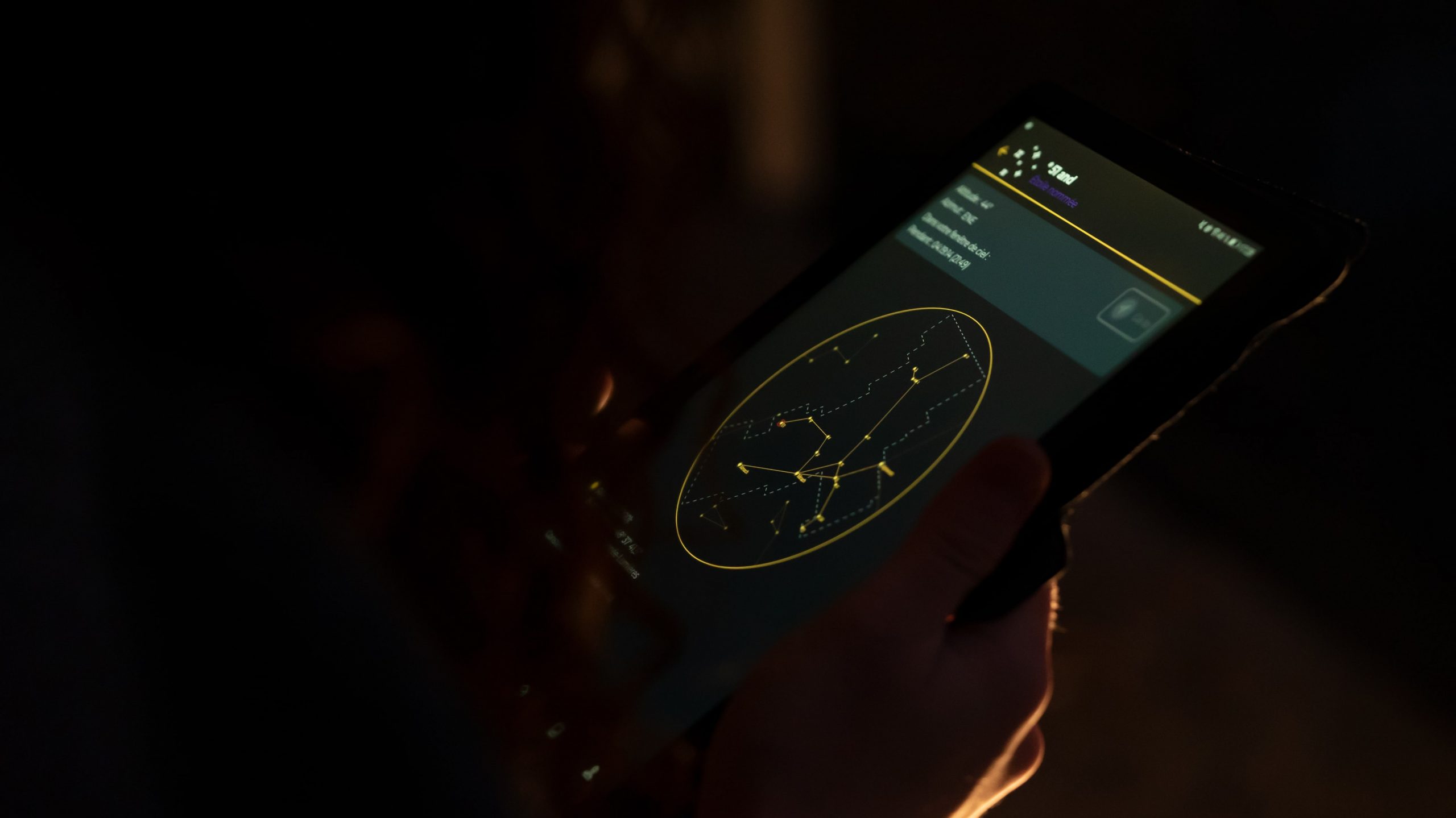 eVscope eQuinox Specifications
HARDWARE
Optical Magnification: 50x
Digital Magnification: up to 400x (150x recommended maximum)
Max Magnitude: <16 in medium quality night sky in under a minute, up to 18 in excellent conditions in a few minutes
Separating power: 2 arcsecond
Mirror Diameter: 4.5in
Focal length: 450mm
Motorized Alt-Az Mount with extreme tracking accuracy thanks to Automated Celestial Tracking with Feedback
Weight: 19.8 lbs (9kg) including tripod
ELECTRONICS
Sensor Technology: Sony Exmor with NIR technology
Sensor Model: IMX224
STORAGE
Own this product? Let us know what you think.
| | |
| --- | --- |
| Brand | Unistellar |
| Condition | New |
| Product Code | eVscope-eQuinox |